The international banks operating in Germany have now achieved large market shares in many business areas. Particularly in trade finance, securities trading and investment banking, some of the VAB members are absolute market leaders.
The current size and success of the foreign banks in Germany are mostly the result of many decades of presence and being active market participants in Germany and, in individual cases, also of increased business due to the transfer of balance sheet and assets to the German units as a result of Brexit.
For the VAB, size, success and the complexity of the members' business and operations in the German market are important when it comes to professional exchange and support for the association's work. Many members have grown into dimensions where they have built up substantial local staff functions which are being anchored in their institution groups that can bring an international professional view of German regulation and supervision to the work of the VAB. The size and success of the VAB members also play a role in making the justified demands and petitions of the foreign banks heard in the concert of the many stakeholders vis-à-vis politics and administration.
In the following you will find a selection of statistics on the "footprint" of foreign banks in Germany, which are either based on publicly available figures (especially figures from the Bundesbank) or which have been compiled by the Association for years. This selection is to be continued in the coming years and supplemented with further relevant statistics.
Click here for the yearbook.
Foreign Banks in Germany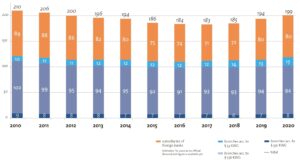 Source: Bundesbank/BaFin
Branches of EEA Foreign Financial Institutions (non-banks) in Germany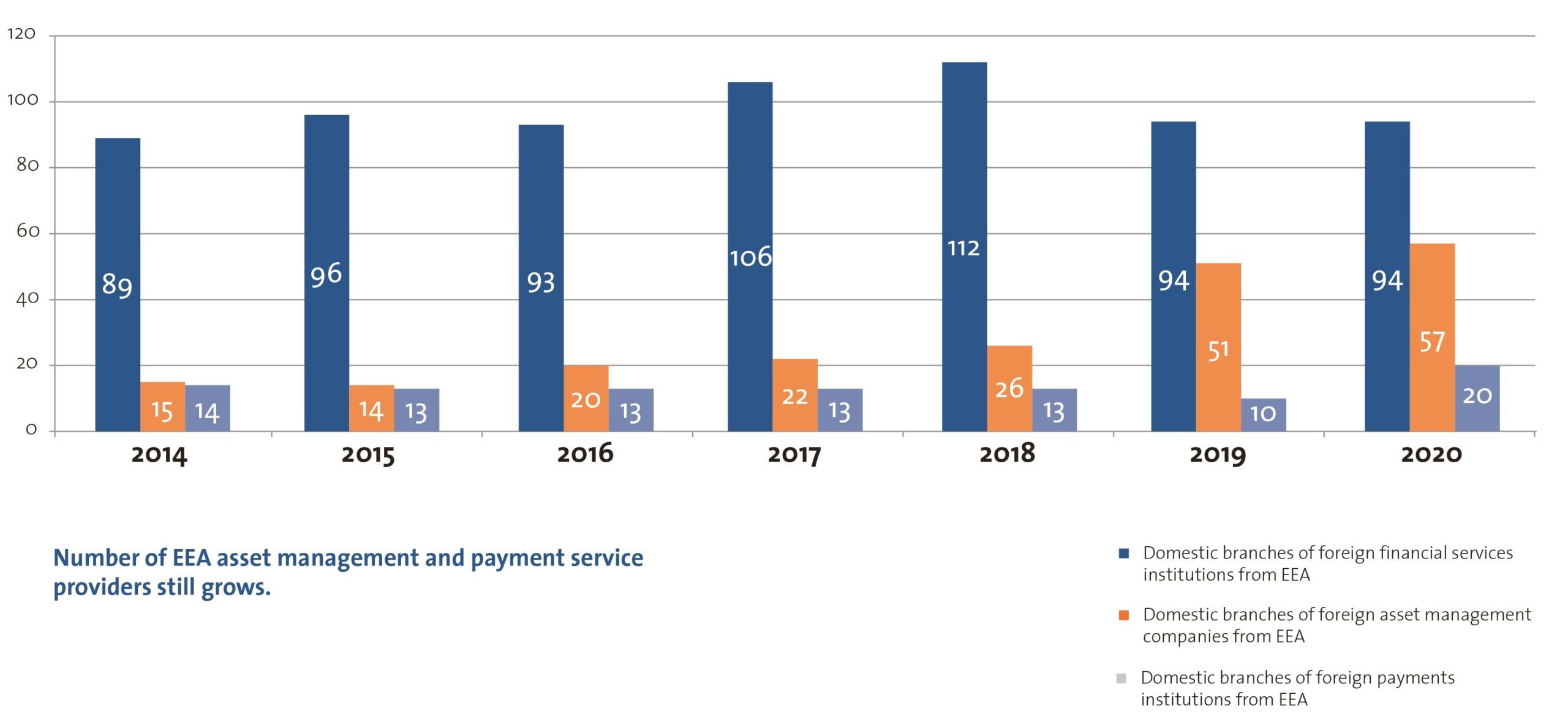 Source: Bundesbank/BaFin
Number of reports and balance sheet totals of Foreign Banks in Germany as of
reporting month December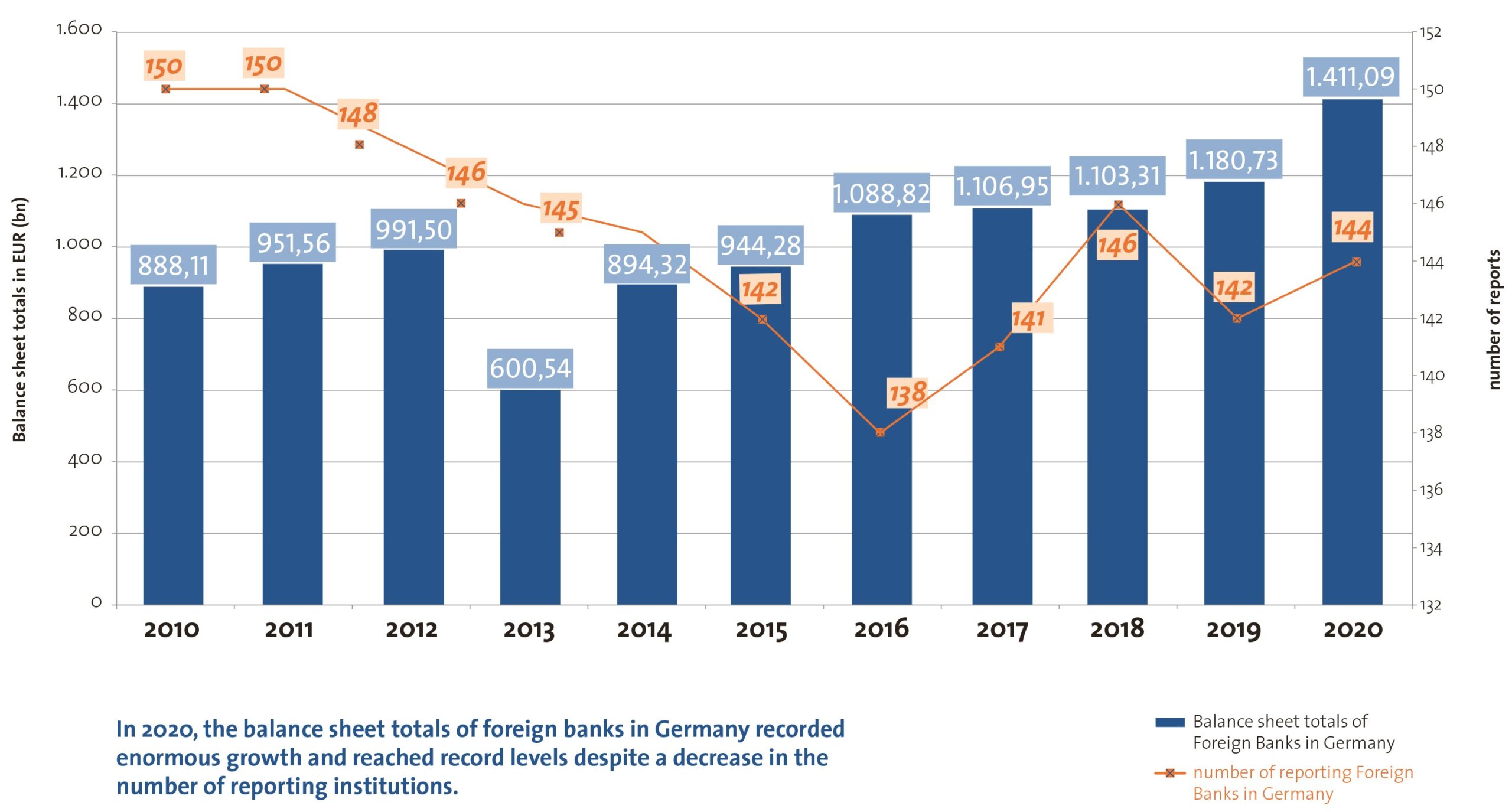 Source: Bundesbank
Number of reports and loans to non-banks (non-MFIs) of Foreign Banks
in Germany as of reporting month December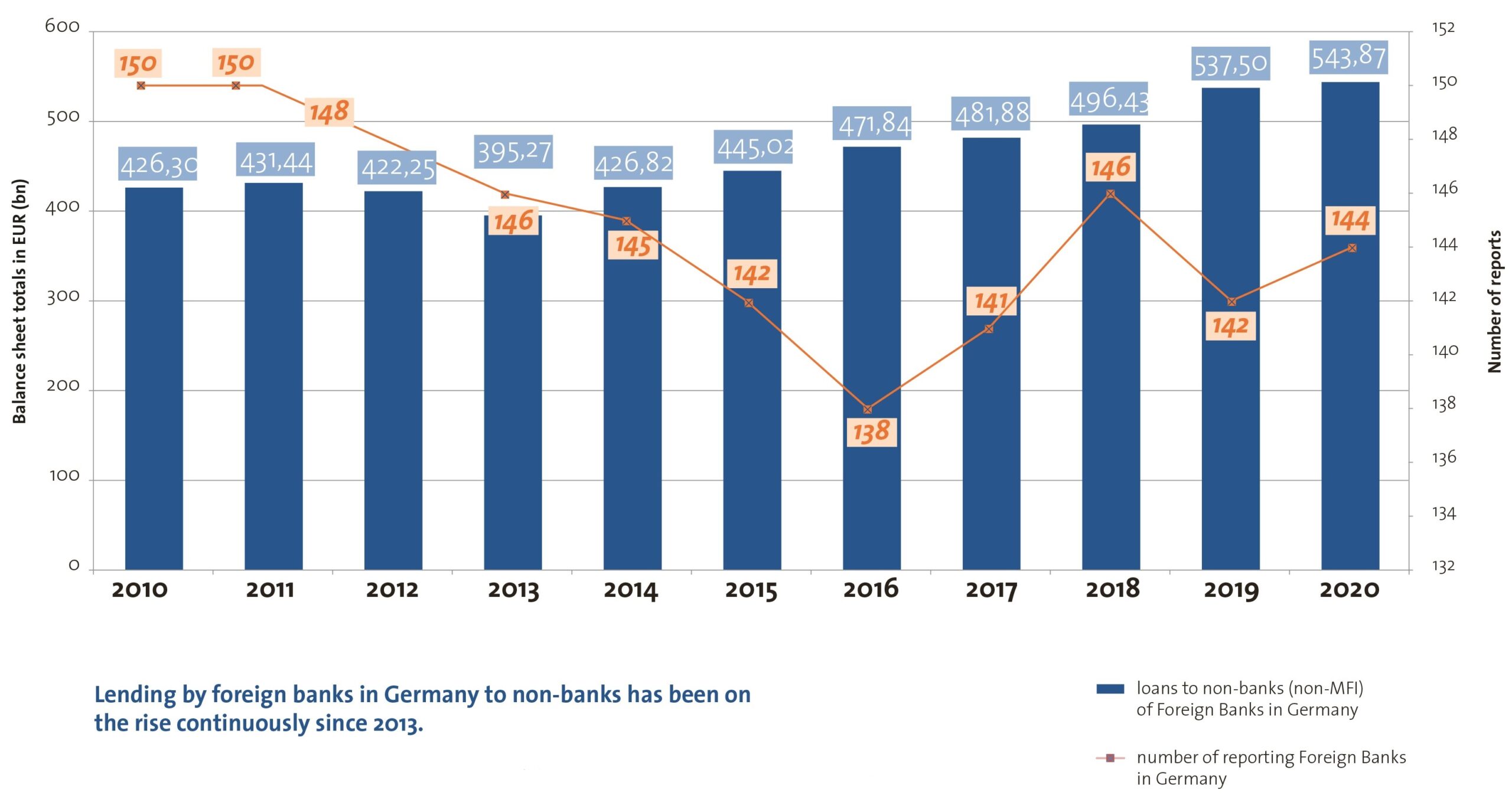 Source: Bundesbank
Volumes of share placings in Germany in 2020

Source: Dealogic – with kind support of Deloitte
Volumes of bond issues in Germany in 2020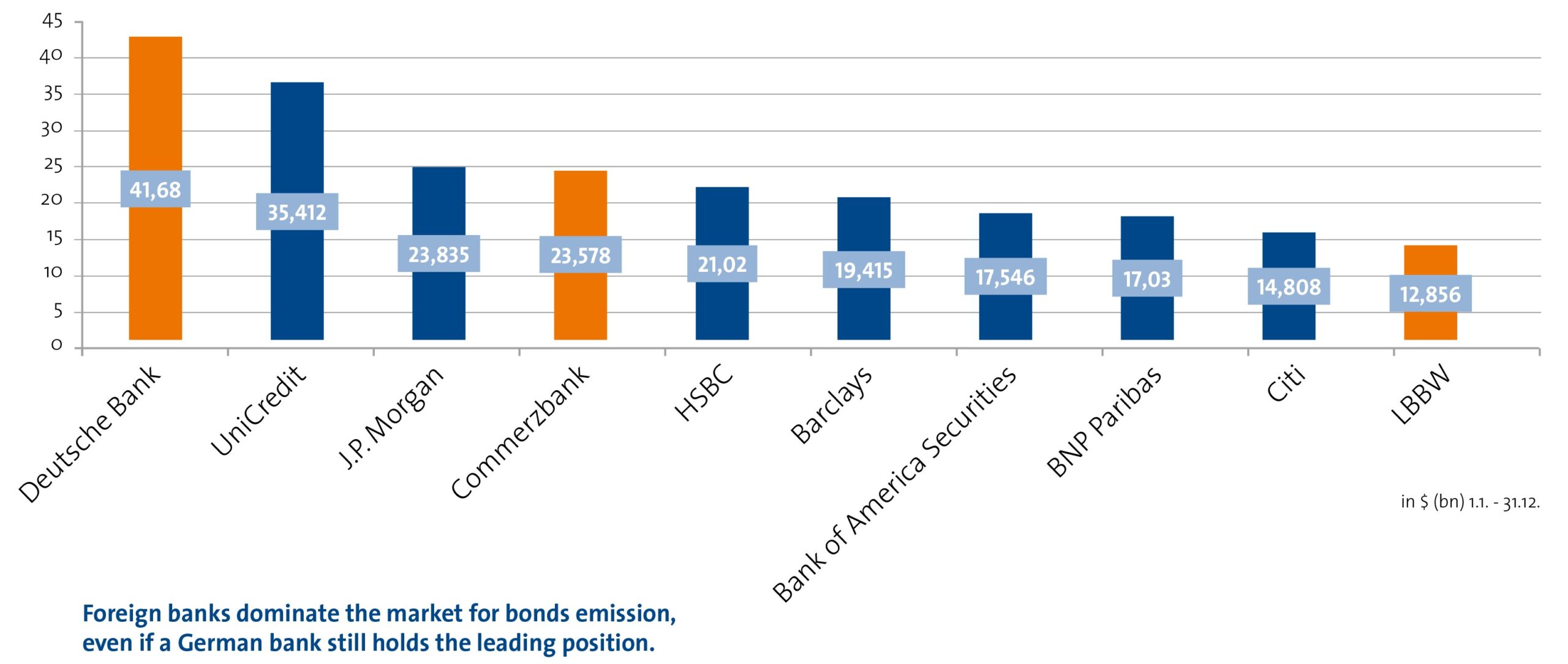 Source: Dealogic – with kind support of Deloitte
Number as per classes of shares of domestic and foreign investment funds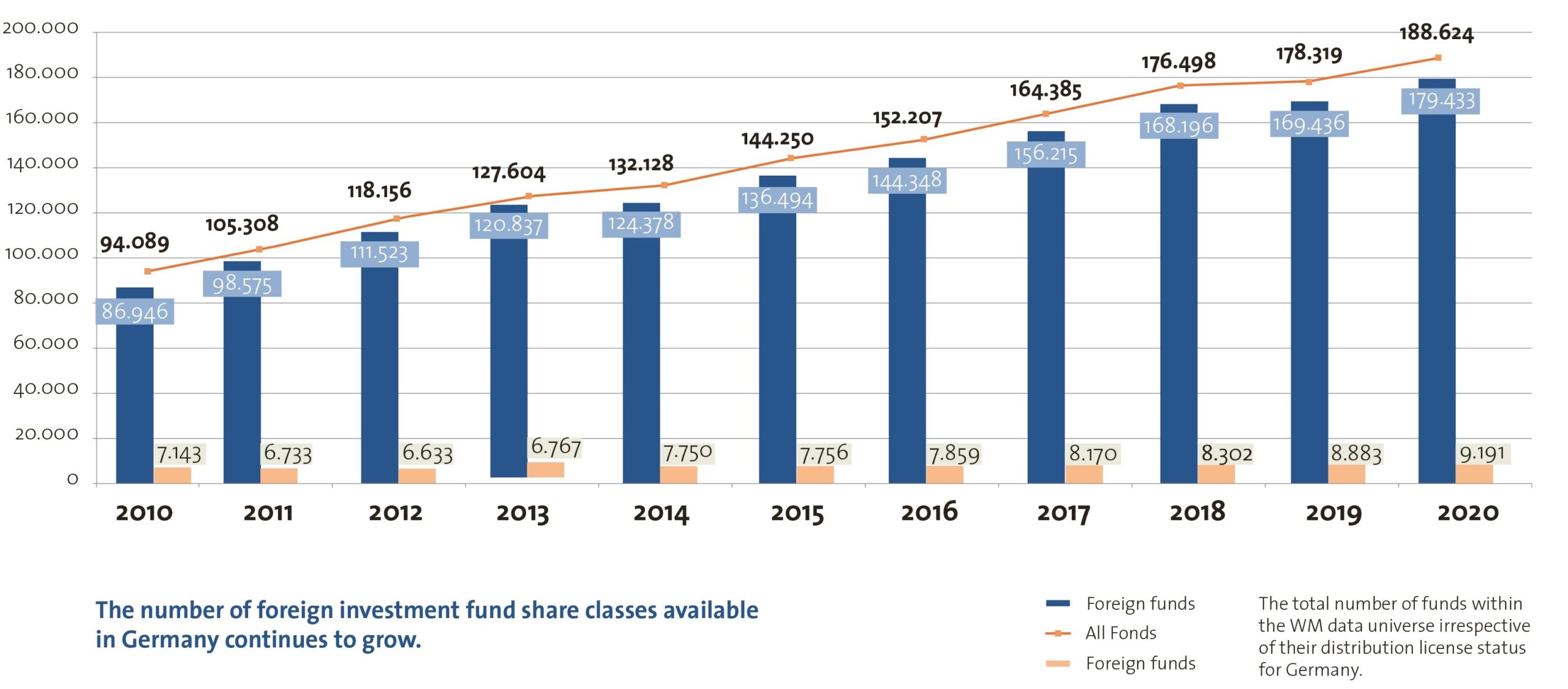 Source: WM Daten
Number as per classes of shares of domestiv and foreign exchange-traded funds (ETF)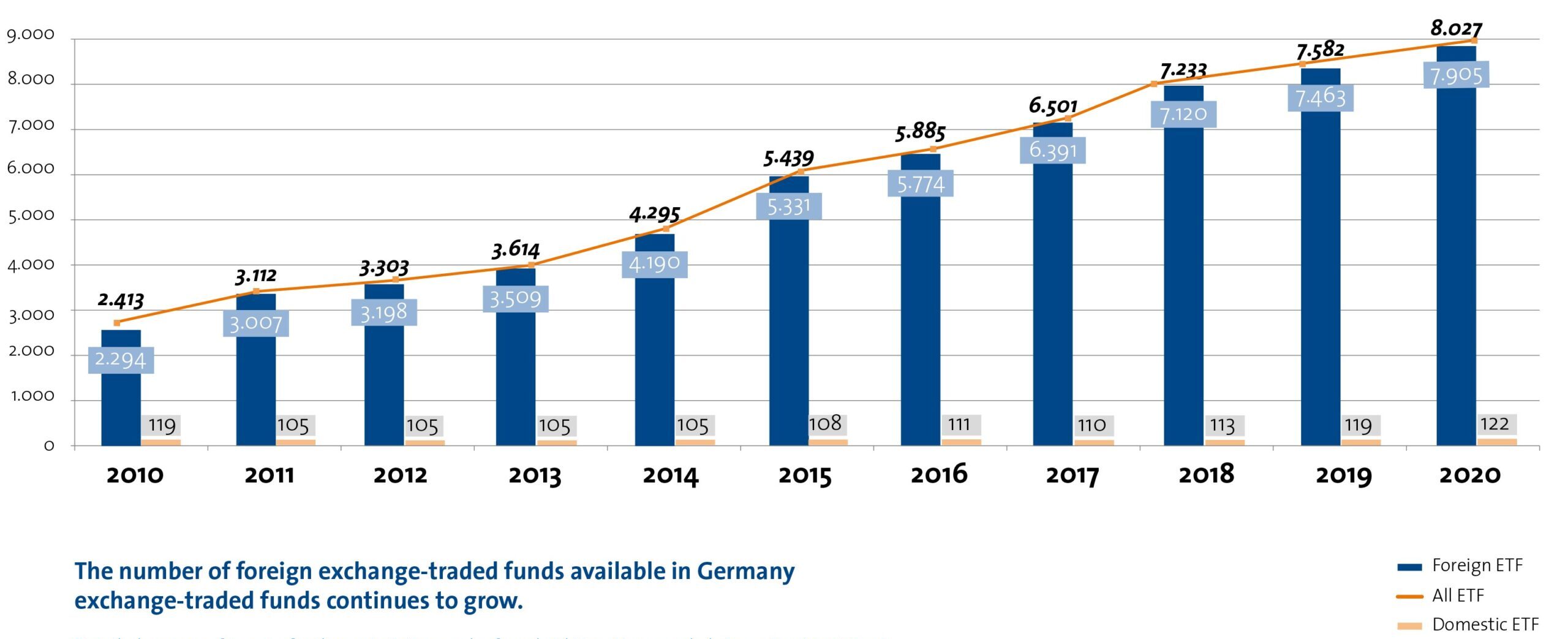 Source: WM Daten
Mergers and Acquistions in Germany in 2020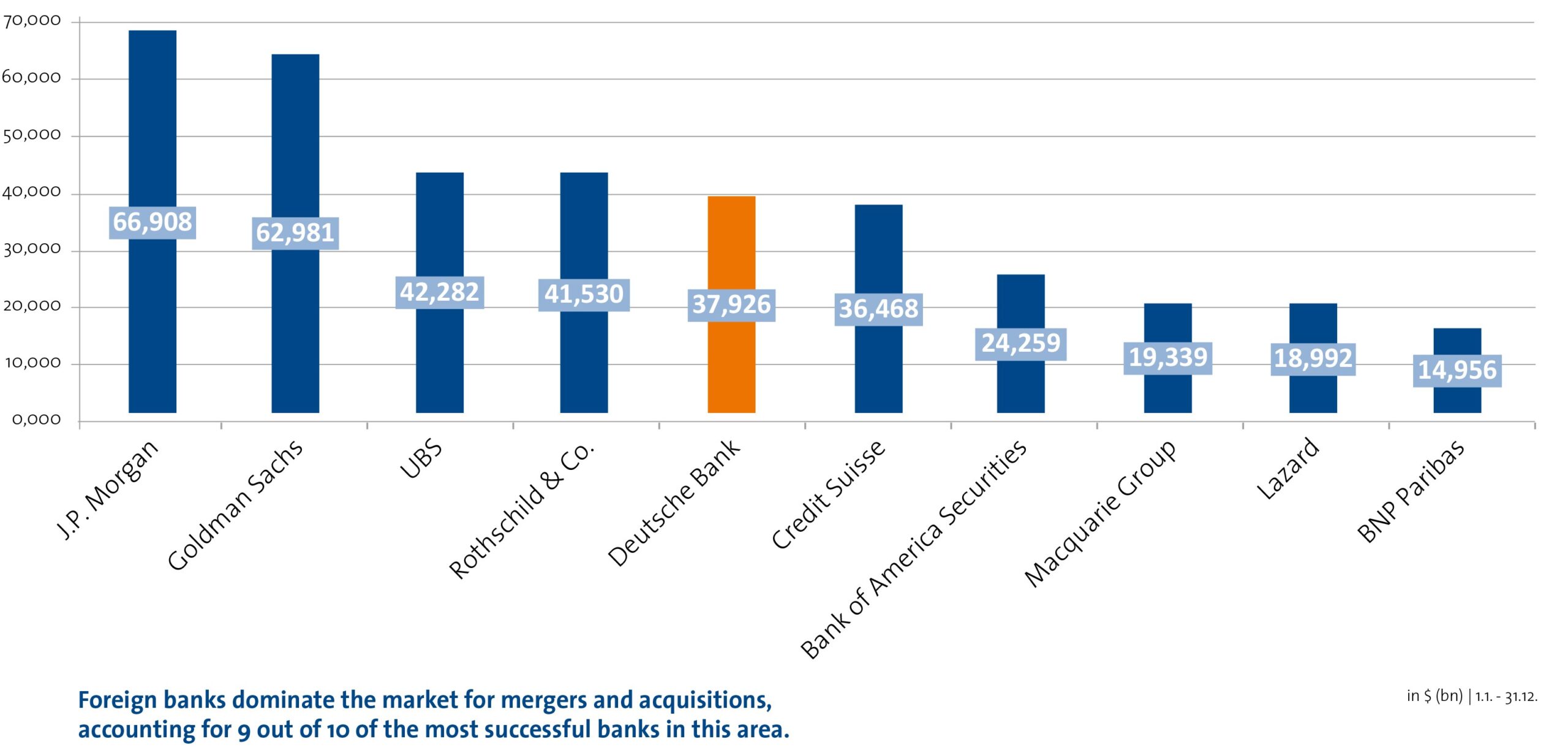 Source: Dealogic – with kind support of Deloitte
Investment banking fees in Germany in 2020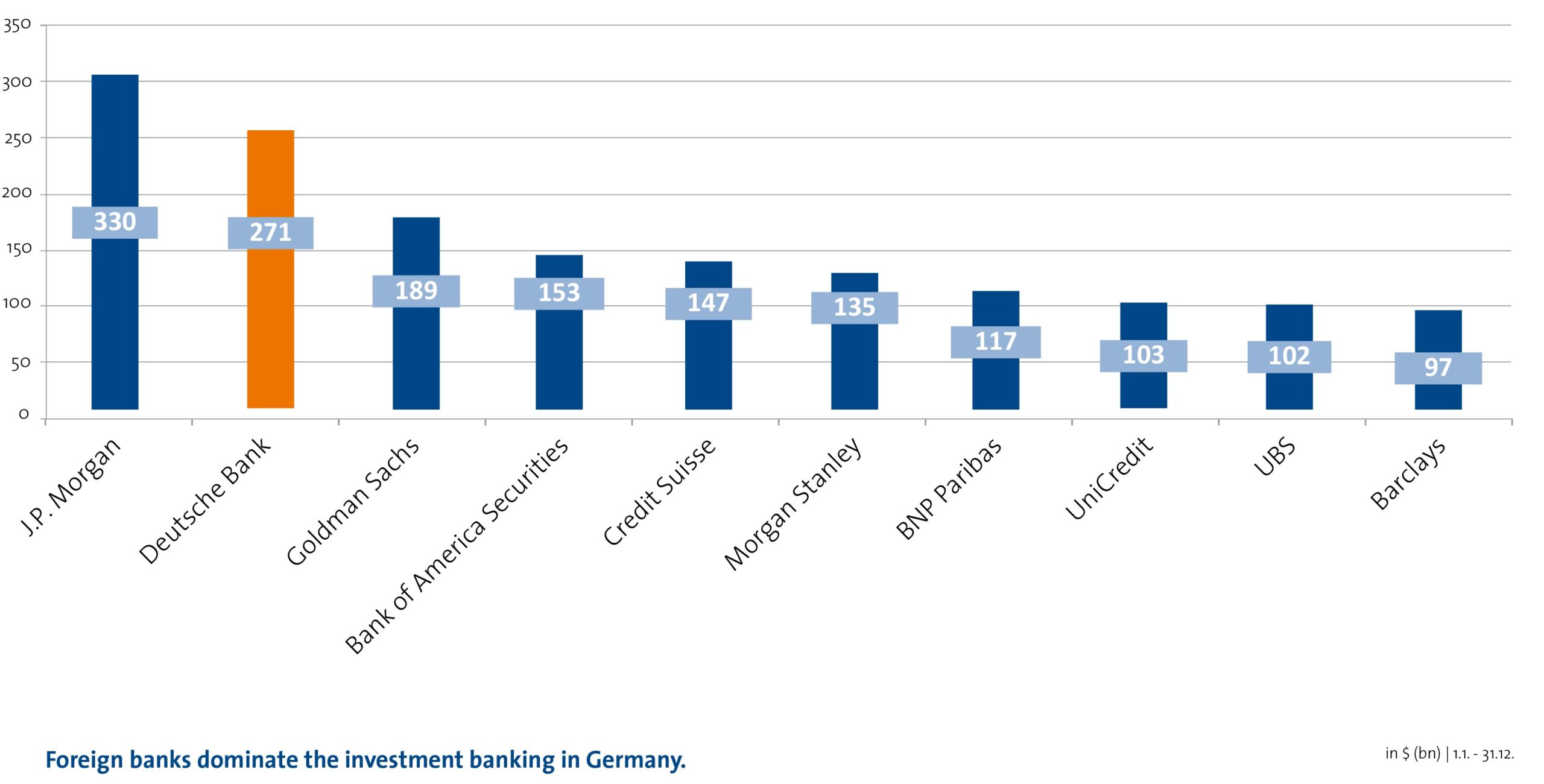 Source: Dealogic – with kind support of Deloitte
Number of participants in exchanges and trading systems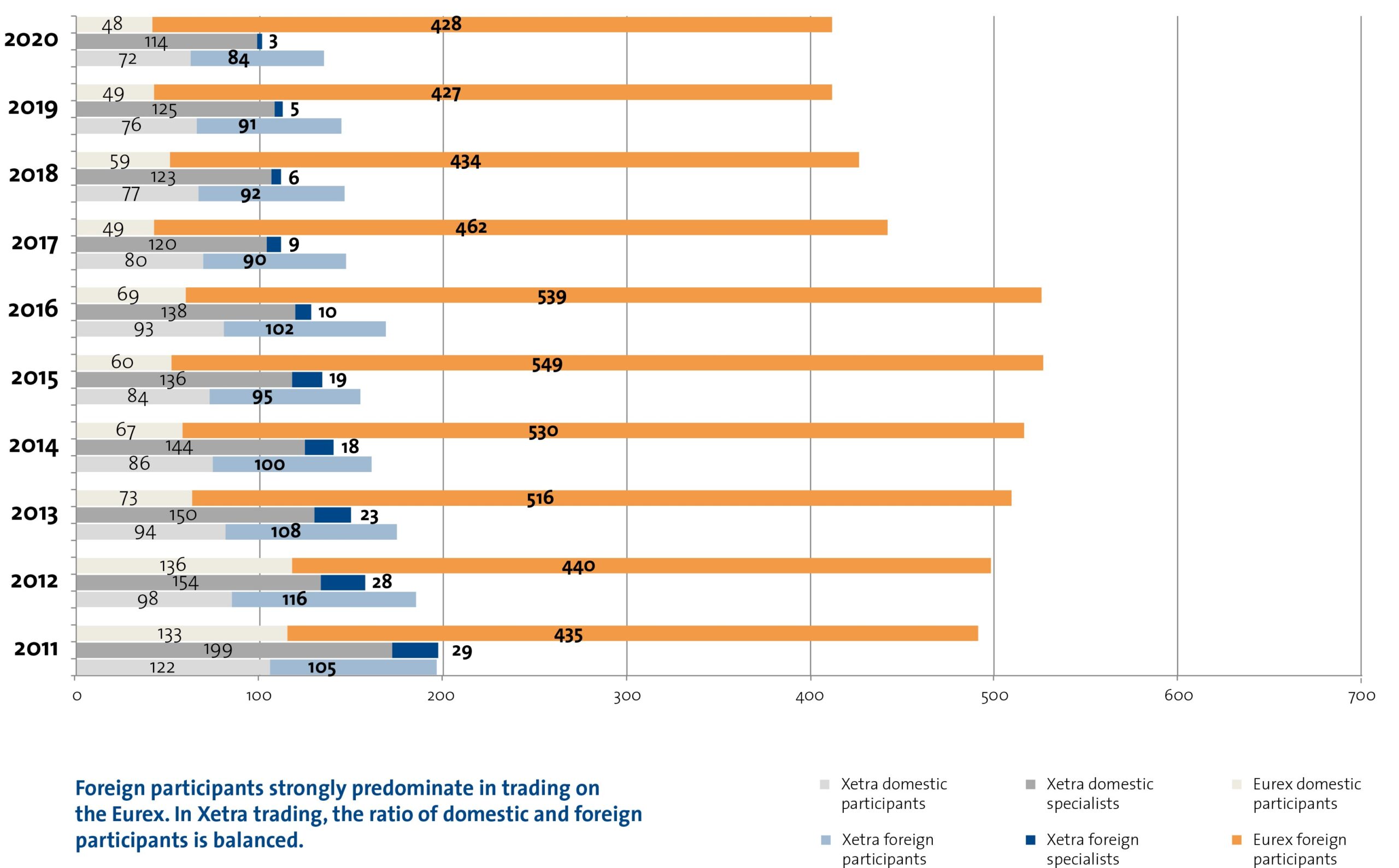 Source: Bundesbank
Stock exchange turnover of derivatives by issuers in 2020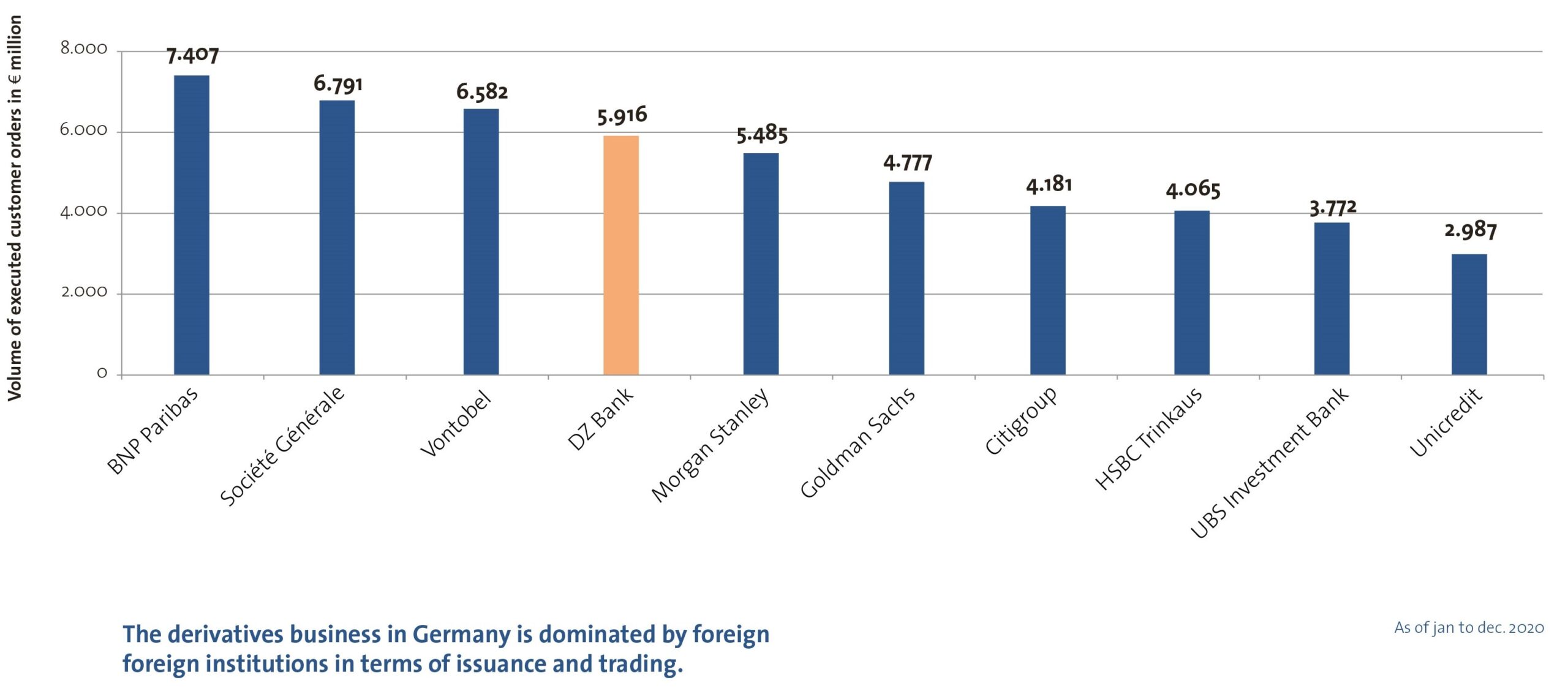 Source: Deutscher Derivate Verband