Main Developments and Practical Implications of MaRisk
Introduction of the speakers



Thilo Kasprowicz | KPMG AG Wirtschaftsprüfungsgesellschaft
Presentation: Outsourcing – an analysis of recent developments and challenges
Education/professional career: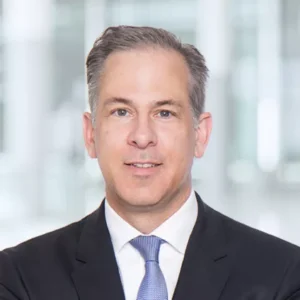 Diplom-Betriebswirt (Graduate in business administration)
Post-graduate diploma in European Business
Main topics:
Financial Services for the implementation of regulatory requirements in business models, organisational structures and processes as well as the IT infrastructure of banks
European reporting (including COREP, FINREP) and national reporting
Support to banks during the implementation of all prevailing regulatory requirements at the international, European and national level for many years, particularly in respect of Pillar I (own funds, RWA, leverage, liquidity), Pillar II (including MaRisk and SREP) and Pillar III (disclosure)
Further information on Mr. Thilo Kasprowicz can be found here.
Michael Jankowski | Ebner Stolz

Presentation: MaRisk amendments 2022: Loan origination and credit business

Education/professional career: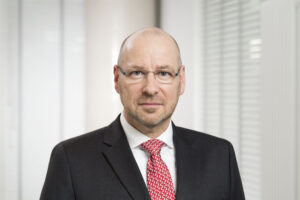 Certified Public Auditor/Certified Tax Advisor
More than 25 year of audit and consulting experience
More than 20 years with a BIG 4 audit firms, thereof 4 years overseas in RSA and UK
Since 2018 Director Financial Services Ebner Stolz
Main topics:
Audit of (group) financial statements (German/US GAAP, IFRS)
Special audits according to Art. 44 German Banking Act of national and international banks, leasing companies, asset managers
Internal audit engagements
Advisory projects (credit organisation, AML, Outsourcing, Risk Mgt., Compliance)
Due Diligence, Valuations, Business Plan reviews
Dr. Benjamin Bruhn | PwC

Presentation: Sustainability and ESG risk from a risk management perspective
Education/professional career: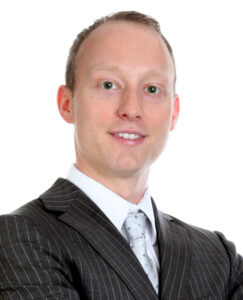 Ph. D. in Physics and M. Sc. in Management Studies
Manager at PricewaterhouseCoopers GmbH in the area of Financial Services/Risk Management Banking
Modeling expert with more than 14 years experience in model development and data analytics
Main topics:
Model Development (Focus: ESG, Credit Risk)
Data Analytics
Model Implementation
Risk Management
Stefanie Gadow | PwC

Presentation: Sustainability and ESG risk from a risk management perspective
Education/professional career: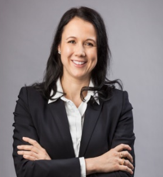 More than 16 years of professional experience in financial services, also from relevant projects at leading german and austrian banks
Focus in the area of ESG riskmanagement, ICAAP and credit processes
Responsible for ESG projects (ECB GL on climate and environmental risks; EBA GL on loan origination and monitoring, climate risk stresstest etc.)
Main topics:
Integration of ESG in riskmanagement
Climate risk stresstest
ICAAP
Creditprocesses
Accounting (especially IFRS 9)
Andrea München | CMS Hasche Sigle

Presentation: The interplay between MaRisk and EBA guidelines
Education/professional career: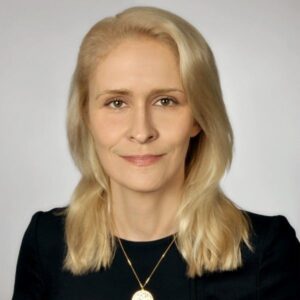 1999 – 2004: Law studies at the Universities of Trier, Paris and Geneva
2005 – 2007: Trainee lawyer
2007 – 2010: Research assistant at the University of Frankfurt, LL.M. in European Banking and Financial Law at the University of Luxembourg and Cours complémentaires en droit luxembourgeois (CCDL) of the Luxemburgish Ministry of Justice
Qualified German lawyer
Avocat à la Cour in Luxembourg
Main topics:
German, Luxembourgish and European financial supervision matters
Advising banks, financial service providers and asset management companies on supervisory law issues
Further information on Mrs. Andrea München can be found here.
Steffen Laufenberg | Ernst & Young GmbH

Presentation: SREP: Avoiding capital add-ons for governance shortcomings
Education/professional career: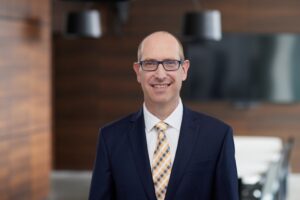 More than 15 years experience in advisory for banks and financial institutions
Supporting clients in all aspects during the SREP process
Focus on the integration of ESG risks into risk management and overall bank management
Main topics:
Risk management for financials and banks
ICAAP
ILAAP
Market risks and interest rate risks in the banking book
ESG risks